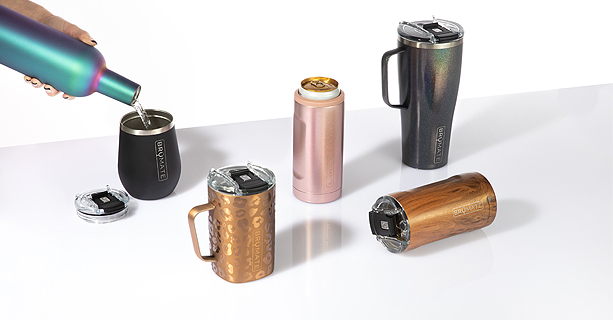 Brumate…When I first turned 21, I discovered that warm alcohol was the worst, setting off on a journey to find a solution for keeping my favorite adult beverages at the perfect temperature. With just an idea and a dream, I concocted a plan to shake up the drinkware industry and change the way you enjoy your favorite adult beverages for the better.
At BrüMate, we are all about creating innovative products and crafting good times. Since starting in 2016, we have grown into a community of over 1,000,000 customers that have experienced the magic of perfectly chilled drinks, from first sip to sunset, putting us in the lead as one of the fastest growing companies in America.
Cheers to cold beers.
Shop Our Lines On-Line
Log In or Sign Up For An Account Here