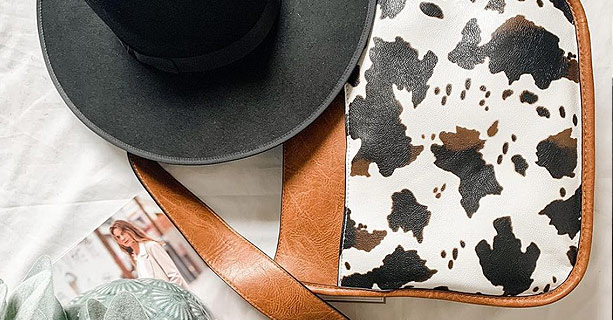 Jen & Co…Inspired by the vision to create beautifully designed handbags crafted from cruelty free materials, Jen & Co. strives to bring together timeless classic staples and innovative contemporary creations to the forefront of global style.
Since our launch in 2015, we are committed to offering an alternative to the average "leather bag" that doesn't sacrifice style, quality, or durability. By combining unique materials, eye catching prints, and luxe textures, we create alluring vegan leather styles that command the room. We carefully aim for superb craftsmanship to deliver extraordinary pieces that are soft to the touch, functional, and affordable. Many of our products can be monogrammed to add a personal touch to your style or a loved one.
Our collection offers an array of sleek runway-worthy bags, accessories, and apparel with the goal to provide reimagined classic styles that are versatile.
Jen & Co. 2023 Fall/Winter Catalog
Jen & Co. 2024 Spring Summer Catalog
Shop Our Lines On-Line
Log In or Sign Up For An Account Here