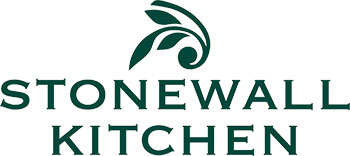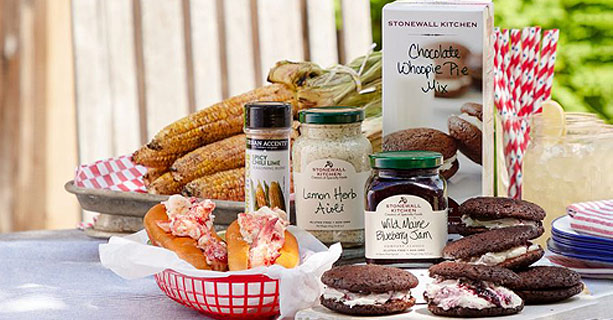 Stonewall Kitchen…At Stonewall Kitchen, food is so much more than just a business—it's a lifelong passion. Here's a little taste of what that means to us:
Industry Recognition
With more than 25 industry accolades under our belt (including three for the coveted Outstanding Product Line), we're one of the most awarded specialty food companies in America!
Exceptional Quality
We select only the best possible ingredients for each of our products, and we're incredibly strict about our standards of quality.
We specifically select high-quality varietals for our fruits (like Maine wild blueberries, which are much more expensive than cultivated blueberries, but are absolutely worth it) to ensure consistent flavor
We use Pure Cane Sugar in our jams, rather than less expensive High Fructose Corn Syrup or GMO Beet Sugar.
We sample every batch of fruit we receive, because crop quality constantly changes. If a fruit isn't up to par, we find another (even if that means delaying a batch of product from us.)
Craft Batch Production
Every jar of jam we sell is as important to us as the very first one. By carefully crafting individual batches we ensure quality and consistency so that you receive only our best in every bite. Although this step adds complexities to the process, we think the result is well worth it.
Unique & Innovative Flavors
As passionate food lovers, we're always looking for new and exciting flavor combinations to share with you. While many of our recipes are timeless classics (perfected!), some of our best sellers are uniquely us: Wild Maine Blueberry Jam, Roasted Garlic & Onion Jam, and Maple Bacon & Onion Jam.
Premium Packaging
In addition to original artwork on many of our labels and signature boxes, we also developed a custom design for our heavy glass jars that feature our fleurs de lis and logo. And, in keeping with our heritage, founder Jonathan King's unique handwriting is prominently displayed on all product labels.
The Company We Keep
We understand that buying Stonewall Kitchen products says something about who you are as a person—and the places you can buy Stonewall Kitchen say something about who we are as a brand. Because of that, we make careful choices about which retailers can carry Stonewall Kitchen, and frequently turn down business if it doesn't feel like a good fit.
Stonewall Kitchen Catalogs
Stonewall Kitchen 2023 Holiday Catalog
Shop Our Lines On-Line
Log In or Sign Up For An Account Here