After Market
After attending market this past June, we know you are giddy with excitement to start selling your products! We want you to know that we are here to help you along the way, for this upcoming busy holiday season. That's why we sat down with, Suette, the sales manager from Design Design to talk about ways to increase profit for the holidays.
Offer Complimentary Products
If you're already a Design Design customer or want to know more about their products, then this is for you. What we learned from our conversation with Suette, was that retailers may want to start offering complimentary products to become a "one-stop-shop" for your customers.
Buy More than Cards
Are you only buying greeting cards for your gift shop? Have you also considered adding gift bags, wrapping paper, and candles? If not, you may want to consider buying more than just cards. Consumers will pay for convenience, for instance, a frantic working mother walks into your store, needing to pick up a quick gift for her mother's 50th birthday. With her busy schedule, she was not able to order online or shop for anything, so she stopped by your gift shop from work and was elated to find what she needed. The customer was also put at ease when she realized that you all carried gift bags and birthday cards. How convenient! And to top things off, the store associate wraps the gift so the customer doesn't have to make another stop. Your customer is now happy and can make her mother's birthday on time with a gift. Now, are you willing to buy more than just cards?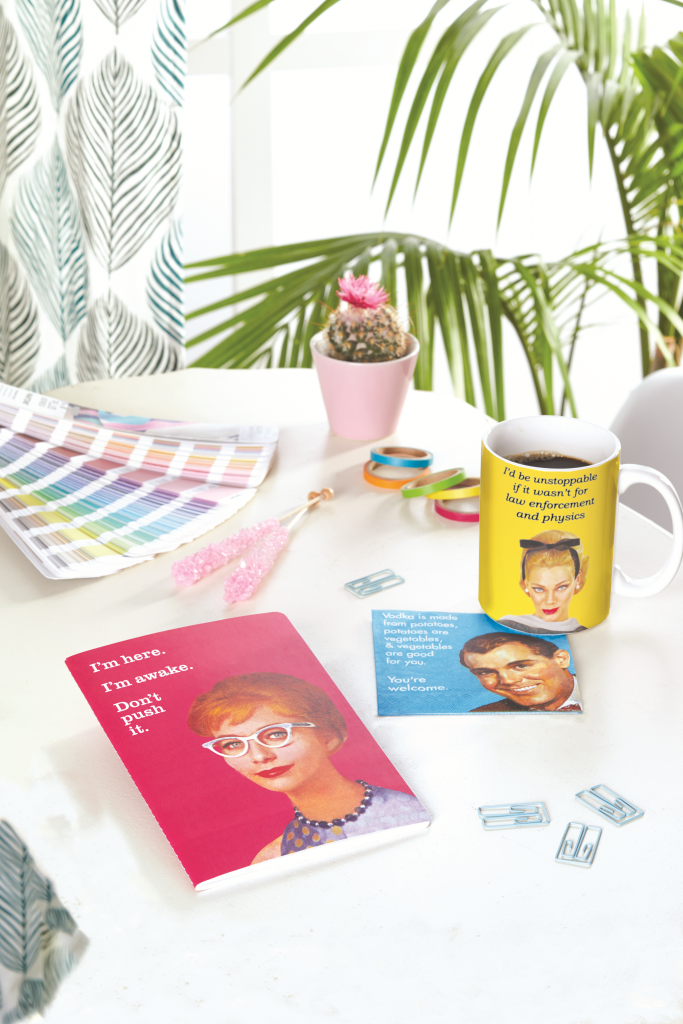 By implementing the one-stop-shop strategy into your buying processes, such as gift bags and greeting cards, you will position your store for increased sales and repeat customers.
Take your sales a step further with displays, showing products for Back-to-School Teacher greeting cards, wedding & baby showers, birthday parties, Thanksgiving, Hanukkah, Christmas, etc. Design Design has everything you need for any celebration of life!
Our other lines that compliment each other include:
Certified International & Kay Dee Designs
Kitchen Innovations & Totally Bamboo
Glory Haus & Harper Collins Christian Publishing
Michel Design Works & Kay Dee Designs
Please feel free to check out our vendor listings here, thank you for reading!